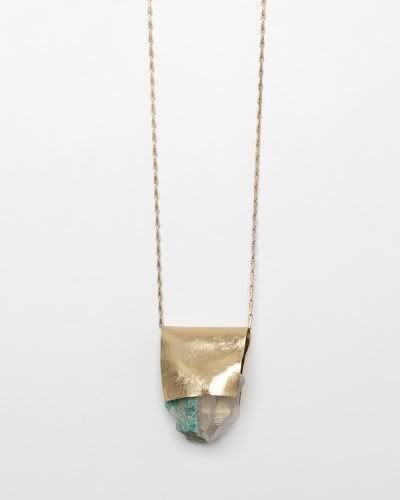 Happy Monday, everyone! Did you have a nice weekend?
Ours was packed but wonderful, and now I'm busy getting our week off to a productive start -- there are groceries to buy and laundry to do, and mail to tend to.
With little time to blog, I just wanted to share this beautiful crystal necklace with you. See more lovely gems by Nallik,
here
. Via
Unruly Things
.
Have a sparkly day ;)