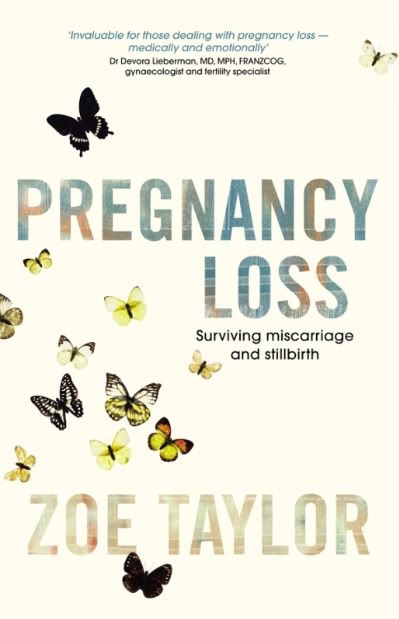 I wanted to let you know about an
excellent post
I just read on my friend Jodi's blog,
Ché & Fidel
: in it, Jodi interviews Zoe Taylor, author of the new book,
Pregnancy Loss
. The post addresses a lot of important issues related to experiencing miscarriage or stillbirth, and I would recommend checking it out if you have survived the loss of a pregnancy or if you are interested in pregnancy and childbirth. Read the post
here
, and
be sure to leave a comment because HarperCollins Publishers has provided Jodi with five copies of the book to give away to her readers.